What's Included with Advanced AI Consulting?
With our advanced consulting package, you'll collaborate with an AI expert who will gain an in-depth understanding of your business needs and systems. Your Consultant will assist you in simplifying existing prompts, overcoming obstacles, and maximizing your use of ChatGPT. We provide flexibility in our approach and can work with you and your team in a way that best suits your needs.
Your consultant will give you a rundown on what ChatGPT is, and will showcase some of the ways it can be used to optimize your day-to-day
This includes a 1 hour training session with collaborative coaching opportunities, so users will have guided practice.
Your Consultant will work with you to map out your exact business needs and develop prompts with you to meet your goals.
This Includes a 1 hour training session on Basic and Advanced Prompt Engineering with collaborative work opportunities so users can practice with a pro.
You will come out of this consulting period with 1-3 specifically engineered prompts for you to use in your business
Your consultant will be available for additional questions and support during the time you work together. We maintain a no more than 24 business hour response rate whenever possible.
This includes 2 hours of additional support either in the form of email communication or video calls. This level of support is only available in the Advanced Consulting Package.
Your consultant will leave you with resources to do further research on your own as well as documentation on the bespoke prompts they create with you.
This includes a ChatGPT lightning guide, recordings of training sessions, and a library of other resources to refer to when working in ChatGPT.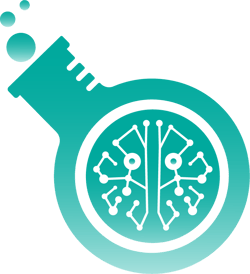 Example projects we can help with:
Advanced Prompt Engineering
Custom Prompts engineered for your specific business needs
Training users on ChatGPT/ prompt engineering best practices



KEY DETAILS
Price:
Starting at $2600
Duration:
This offering includes 4 hours of Consulting.
More time can be purchased if needed.
Proposals are customizable to your needs.
1 - 1 hour ChatGPT power user training
1 - 1 hour of training on Basic/ Advanced Prompt Engineering
Up to 3 Custom Engineered Prompts
2 hours of Premium Support via email or phone
Resource Library Access
Recordings of trainings for review