What's Included with Advanced AI Consulting?
With our advanced consulting package, you'll collaborate with an AI expert who will gain an in-depth understanding of your business needs and systems. Your Consultant will assist you in creating prompts, Identifying AI solutions, and overcoming obstacles. We provide flexibility in our approach and can work with you and your team in a way that best suits your needs.
Your consultant will work with you to determine your AI needs and will deliver a proposal/ quote for the options discussed to achieve your goals
This includes a 30 Minute session with your consultant, and will be invaluable in helping get to your solutions as quickly as possible.
Note: This session costs $100 to book. This covers scoping time, and the time to draft a follow up with what was discussed. This cost can be folded into project work if you decide to work with us on something we discuss
If you decide to work with us to achieve your AI vision then your consultant will work with you to action your personalized AI roadmap. This roadmap will be instrumental in making sure you are setup to achieve your goals.
After you agree to working with us we will draft a detailed Scope of Work (SOW) that will lay out costs and deliverables for you
As part of deciding to work with us your consultant will be available for additional questions and support. We maintain a no more than 24 business hour response rate whenever possible.
This includes 2 hours of additional support either in the form of email communication or video calls. The level of support can be negotiated and more time can be purchased upon request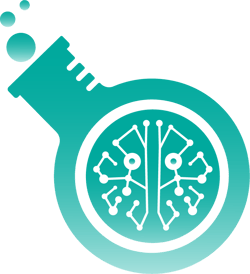 Example projects we can help with:
Advanced Prompt Engineering
Scoping out AI solutions to solve business pain points
Training users on ChatGPT/ Prompt Engineering Best Practices
Building chatbots for your website support
Building personal AI assistants for you to use or monetize
Regular 1:1 coaching
And so much more!

KEY DETAILS
Price:
Starting at $100
Duration:
This offering includes at minimum 30-60 minutes of Consulting.
Proposals are customizable to your needs.
Project dependent
2 hours minimum of Premium Support via email or phone if SOW is signed
Resource Library Access
Recordings of conversations for review for Premium Scoping